About the Winnipeg Pops Orchestra
The Winnipeg Pops Orchestra is a community-driven organization that performs popular and classical music. Our dedicated group of musicians have a wide range of ages and abilities, and love to perform across Winnipeg and throughout Manitoba. The WPO orchestra fosters a community tradition by reaching out to young musicians, nurturing local talent, and providing a fun, challenging experience for our members.
Artistic Mission Statement: To provide an opportunity for musicians to practice and perform a variety of music genres from classical to pops, of high artistic quality, in a full orchestral group.
Vision: To perform concerts for the public and for private institutions such as seniors retirement homes, churches, schools, rehabilitation centres and hospitals - at no charge. Tax receipts will be issued on request for honorariums and donations received and to operate as a non-profit organization. The organization shall be carried out without the purpose of financial gain for its members, and any surplus or other financial gains to the organization shall be used in offsetting the expenses of its operations and promoting its objectives.
---
Our History
Originally known as the "Airport City Pops Orchestra", the Winnipeg Pops Orchestra began in 1956 with an original group of six members. We have a current membership of 70 musicians of all ages and backgrounds.
The name was changed to the "St. James Pops Orchestra" in 1962 under the baton of William H. Lord. Over the first 35 years, the group was led by Mr. Lord and then succeeded by Leon Bell after Mr. Lord's retirement. Mr. Bell fostered an expansion in the number of players and their repertoire for many years. In the 1980's the name was changed to The Winnipeg Pops Orchestra to better reflect the broadening scope of players and their locations throughout Winnipeg.
In 1986 the WPO was granted status as a non-profit organization. In 1987, Mary Ann Taylor was appointed Concert Master and Assistant Conductor. In 1993 she assumed the roles of Musical Director and Conductor and led the group through to 2015. Our next leader was Juno Award winner Dave Schmidt through 2019.
We play familiar light classics by composers such as Tchaikovsky, Brahms, Holst, Johann Strauss, Waldteufel, Copland and Offenbach.
We also perform "pops" (popular) music that includes medleys and show tunes by Gilbert and Sullivan, Andrew Lloyd Webber, George Gershwin, Henry Mancini, Cole Porter, John Williams, Leroy Anderson, Rodgers and Hammerstein, Duke Ellington, Glenn Miller, and Count Basie.
We also highlight Winnipeg composers and arrangers such as Phil Winkless (principal viola), Anna Schwartz (composition student at CMU), Owen Clark (WPO Conductor and Music Director), and others.
Our Music Director:
Owen Clark is a white Canadian with Indigenous ancestry. In august 2019, he was appointed Musical Director and Conductor. Mr. Clark is a drummer, percussionist, vocalist, bass player, composer/arranger, historian, author, and radio announcer. He has performed across Manitoba, Canada, USA and Mexico in numerous ensembles and bands. Owen was the honoured recipient of Jazz Winnipeg's 2009 Manitoba Jazz Musician of the Year Award.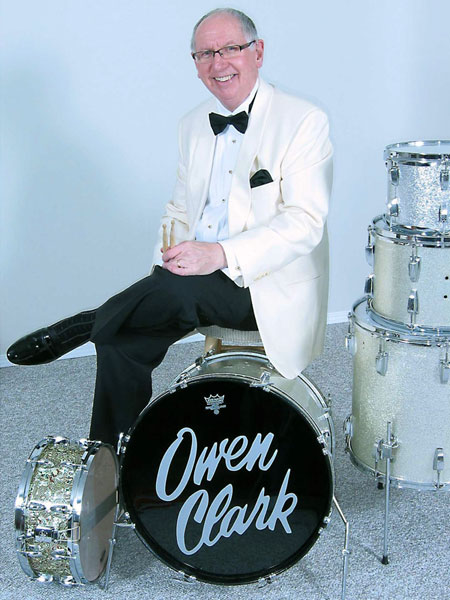 Our Performances:
The WPO has performed in a host of venues and for a variety of events including:
Lyric Theatre - Summer Concert Series

ScotiaBank Stage - The Forks Market

Manitoba Legislature Canada Day Celebrations

Winnipeg Convention Centre

The Fort Garry

The Assiniboine Park Conservatory

Kristkindlmarkt - Fort Garry Place

Joint concerts and workshops with orchestras, vocalists and musical groups

Numerous concerts and venues in and around Manitoba