The WPO's History in Winnipeg
Originally known as the "Airport City Pops Orchestra", the Winnipeg Pops Orchestra began in 1956 with an original group of six members. We have a current membership of 70 musicians of all ages and backgrounds.
Over the first 35 years, the group was led by William H. Lord and then succeeded by Leon Bell after Mr. Lord's retirement. From 1993 through 2015, the orchestra was led by award winning vocalist and violinist, Mary Ann Taylor, followed by Juno Award winner Dave Schmidt through 2019.
Our Music Director:
In Summer 2019, Owen Clark was appointed Musical Director and Conductor. Mr. Clark is a drummer, percussionist, vocalist, bass player, composer/arranger, historian, author, and radio announcer. He has performed across Manitoba, Canada, USA and Mexico in numerous ensembles and bands. Owen was the honoured recipient of Jazz Winnipeg's 2009 Manitoba Jazz Musician of the Year Award.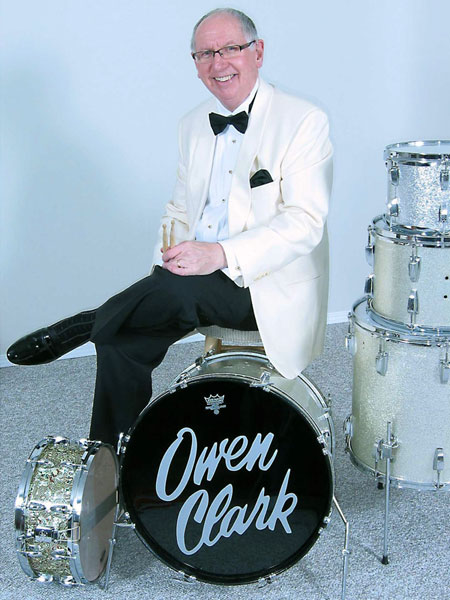 Our Performances:
The WPO has performed in a host of venues and for a variety of events including:
Lyric Theatre - Summer Concert Series

ScotiaBank Stage - The Forks Market

Manitoba Legislature Canada Day Celebrations

Winnipeg Convention Centre

The Big Sing - Male Choruses of America

The Assiniboine Park Conservatory

Kristkindlmarkt - Fort Garry Place

Joint concerts with orchestras, vocalists and musical groups

Numerous concerts and venues in and around Manitoba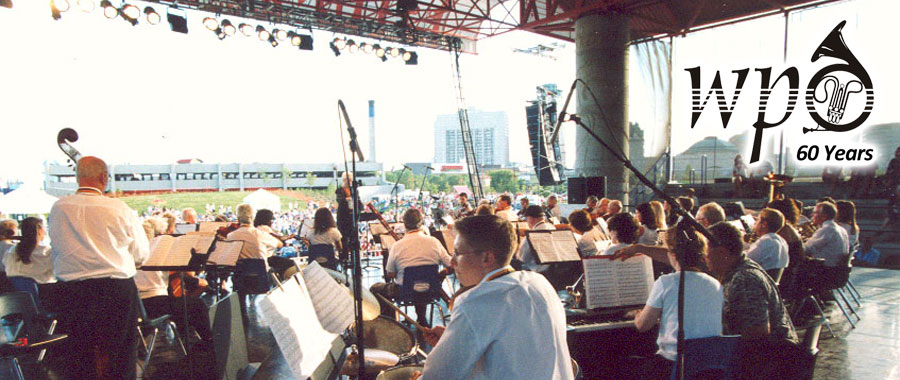 Our Schedule
---
SPRING/SUMMER 2020
Lions Place Spring Concert- 610 Portage Avenue
Thursday April 23rd, 2020, 7:00 pm
(Private Performance)
•
Bethania Mennonite - 1045 Concordia Ave
Saturday April 25th, 2019 - 2:30pm
(Private Performance)
•
Simkin Centre - 1 Falcon Ridge Drive
Thursday April 30th, 2020 - 6:30pm
(Private Performance)
•
Tuxedo Villa Extendicare - 2060 Corydon Ave.
Thursday, May 14th, 7:00pm
(Private Performance)
•
Riverview Health Centre - 1 Morley Ave.
Thursday May 21st, 2020 - 7:00pm
(Private Performance)
•
St. Amant Centre - 440 River Rd.
Thursday May 28th, 2020 - 6:30pm
(Private Performance)
•
The Forks Market - "Under the Canopy"
Forks Community Band Festival
Saturday, May 30th, 2020 - 7:00 - 8:30pm
Free Public Performance!
•
Niverville Community Concert - Niverville Heritage Center
100 Heritage Trail, Niverville MB
Sunday June 7th, 2020 - 2:00pm
Free Community Concert!
Watch this page for upcoming details!
•
Shaftesbury Park Retirement Residence, 905 Shaftesbury Blvd.
Thursday, June 11th, 2020 - 7:00pm
(Private Performance)
•
Lyric Theatre Summer Concert Series, Assiniboine Park
Thursday, June 25th, 2020 - 7:00pm
(Free Public Performance)

---
FALL/WINTER 2020
Lions Place Winter Concert- 610 Portage Avenue
November, 2020, 7:00 pm (Date TBA)
(Private Performance)
•
Villa Aulneau, 601 Aulneau St.
Thursday, November 26th, 2020 - 7:15pm
(Private Performance)
•
Krist Kindlmarket
November, 2020 at 3:00 p.m. (Date TBA)
Fort Garry Place - 85 Garry St.
(Free Public Performance)
•
Winnipeg Pops 2020 Christmas Variety Concert
Centre culturel franco-manitobain - Pauline-Boutal Hall
340 Provencher Boulevard
Saturday, December 19, 2020 - 7:00pm to 9:30pm
Public Performance
(watch this page for ticket details...)